Building a hotel requires a communication system in the hotel to provide facilities or services to provide guests with comfort and safety in using our hotel services. Nowadays, the electrical system in hotels is important to help create a theme or identity in accordance with the architectural design and to promote the image of the hotel business as well. The communication system installation in a hotel requires the installation of cables equal to the number of systems required by installing various cables through conduits or conduits to provide an integrated TV system, internet system, telephone PBX system, CCTV system, audio system, information display system, fire alarm and prevention system, building automation control system and building energy management systems to the guests get all services as required by the service provider. What type of signal cable for communication system in the hotel will be used is described in the table below.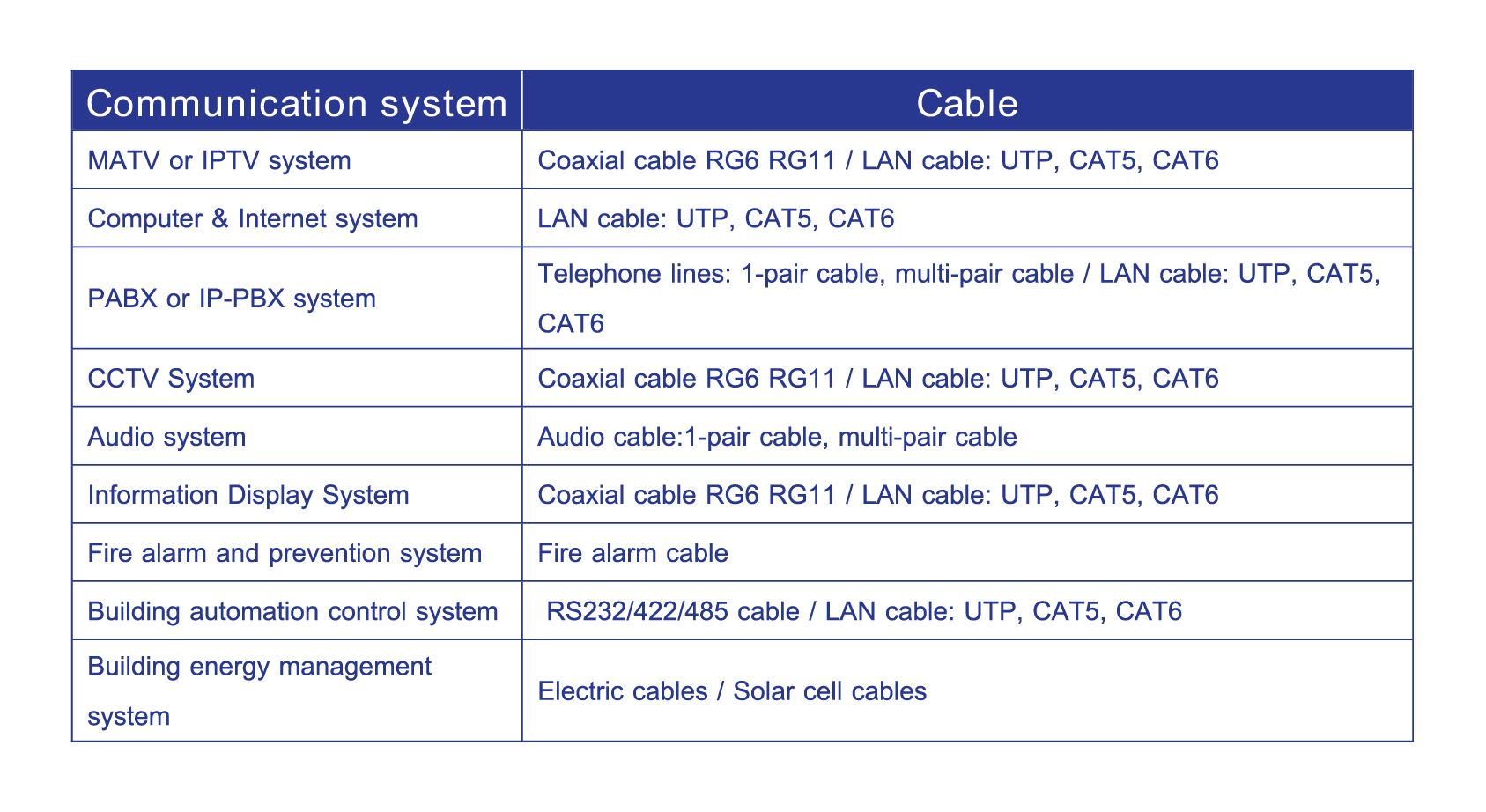 However, at present If long distance wiring is required Various types of fiber optic cables and media converters are used to enable the system to function normally even as a large cable network TV system.
Nowadays, many new hotels are turning to fiber optic cables from the control room to the guest room to support modern technology at a lower cost but easier to maintain, known as the GPON FTTx system, which will be described in the next article.