EVBOX EV Chager
EVBOX เครื่องชาร์จไฟฟ้าอัจฉริยะ สำหรับ EV Car จากประเทศ Netherlands นำเข้าโดย Chosen Energy สามารถติดตั้งได้ทั้งแบบ Home Line, Business Line และ Public Line การชาร์จของ EVBOX เป็นแบบควบคุมการจ่ายไฟด้วยระบบอัจฉริยะ Load Balance ป้องกันการเกิดไฟกระชาก และระบบคำนวณค่าไฟขณะชาร์จด้วยระบบ Software ที่เป็นระบบออนไลน์ EVBOX เป็น EV Charger ที่ช่วยลดข้อจำกัดของการใช้รถยนต์ไฟฟ้าอีกทางเลือกในอนาคต โดยสามารถรองรับรถยนต์ EV Car ได้ทุกประเภท ถือได้ว่าเป็น EV Charger เครื่องชาร์จอัจฉริยะชั้นนำอันดับหนึ่งของโลก
ด้านรถยนต์พลังงานไฟฟ้า (Electric Car) คือ รถยนต์ที่ขับเคลื่อนด้วยมอเตอร์ไฟฟ้าโดยใช้พลังงานไฟฟ้าซึ่งเก็บอยู่ในแบตเตอรี่ หรืออุปกรณ์เก็บพลังงานไฟฟ้าแบบอื่นๆ ข้อดีของมอเตอร์ไฟฟ้าคือสามารถให้แรงบิดได้ทันที ทำให้รถพลังงานไฟฟ้ามีอัตราเร่งที่เรียบและรวดเร็ว สำหรับ EVBOX เป็นมากกว่าตัวชาร์จรถยนต์ EV Charger ด้วยระบบ Backend ในรูปแบบ Software ที่ทันสมัยที่สุดของโลก หรือ OCPI ทำให้ EVBOX สามารถตอบโจทย์ทุกมิติโครงสร้างพื้นฐานของเทคโนโลยีรถยนต์ไฟฟ้าทั้งหมด อีกทั้งยังตอบสนองนโยบายด้านการอนุรักษ์พลังงานและสิ่งแวดล้อมของภาครัฐที่สนับสนุนให้ประเทศไทยเดินหน้าใช้พลังงานทางเลือกมากยิ่งขึ้นในอนาคต
EVBOX เป็น EV Charger สำหรับชาร์จรถ EV Car ถูกออกแบบมาสำหรับพื้นที่ใช้งานต่างๆ ได้อย่างลงตัว ดังนี้
รุ่น ElviHomeChargers สำหรับติดตั้งในบ้าน
รุ่น Home LineHome Chargers สำหรับติดตั้งในบ้าน
รุ่น Business LineBusiness Chargers สำหรับติดตั้งในโรงแรมคอนโดมิเนียมโรงพยาบาลศูนย์การค้า
รุ่น Public LinePublic Chargers สำหรับสถานีชาร์จไฟฟ้า
ปัจจุบันผลิตภัณฑ์ EV BOX EV Charger ได้รับความไว้วางใจในรถหลายยี่ห้อในยุโรป อาทิ BMW KIA Tesla และในประเทศไทยมีการติดตั้งใช้งานจริงแล้วที่ โรงแรมเซนทารา เซนทรัลเวิร์ลด์ และบริษัท บางกอก โซลาร์ พาวเวอร์ จำกัด ส่วนในพื้นที่อื่นๆ กำลังทยอยติดตั้ง โดยมุ่งเน้นที่ส่วนขยายหัวเมือง เพื่อความสะดวกสบาย และตอบโจทย์ผู้บริโภคได้อย่างครบวงจร
รุ่น ElviHome Chargers สำหรับติดตั้งในบ้าน
EVBOX ElviHome Chargers is Highperformance,low maintenance. Charging yourcar hasnever beeneasier. Elvi evolves with every electric car now, and in the future.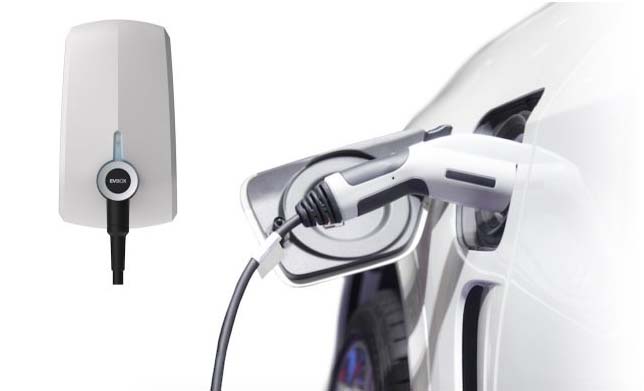 รุ่น Home Line Home Chargers สำหรับติดตั้งในบ้าน
EVBOX Home Line Home Chargers is keeps it safe, smart and simple. It easily settles charging costs with your employer, and is available in various charging capacities.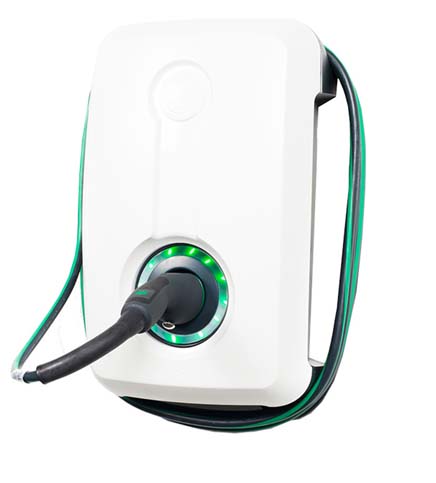 รุ่น Business Line Business Chargers สำหรับติดตั้งใน โรงแรมคอนโดมิเนียมโรงพยาบาลศูนย์การค้า
EVBOX Business Line Business Chargers are best-selling charging station. Thanks to its intelligent software, our BusinessLine is easy to manage, and makes efficient use of energy. It's the best solution for every company.


รุ่น Public Line Public Chargers สำหรับสถานีชาร์จไฟฟ้า
EVBOX Public Line Public Chargers are public charging stations are compatible with any grid network and ensure an energy efficient operation at all times. It's the strongest station for every city.